Punk Rock Hangover
1:32 PM
Can punk rock give you a hangover?

What if you didn't drink any alcohol?

Here I am feeling very adult. I reapplied sunscreen at least twice on my adventure into the city, drank plenty of water, and wore earplugs at the concert. Why do I feel like I drank a tank of tequila?

The concert was surprisingly small with a crowd about the size of your average Thanksgiving dinner. Most people were in one of the four bands playing that night. Bit sad for New York. You'd think the they'd show a little love.

I guess punk just isn't quite the draw these days. Now a startup's launch party... Which is what we walked into when we left the backroom concert to leave through the main bar. It was packed with party goers celebrating the launch of some shopping app. I'll be curious to follow it's progress since it held a launch party with DJ, 200+ guests, and videographer in tow. Not standard for 3 month old company that's not even had its first round of funding.

But judgments aside, we had a wonderful adventure. We left Jersey bright and early to line up for Free Comic Book Day at Forbidden Planet NYC.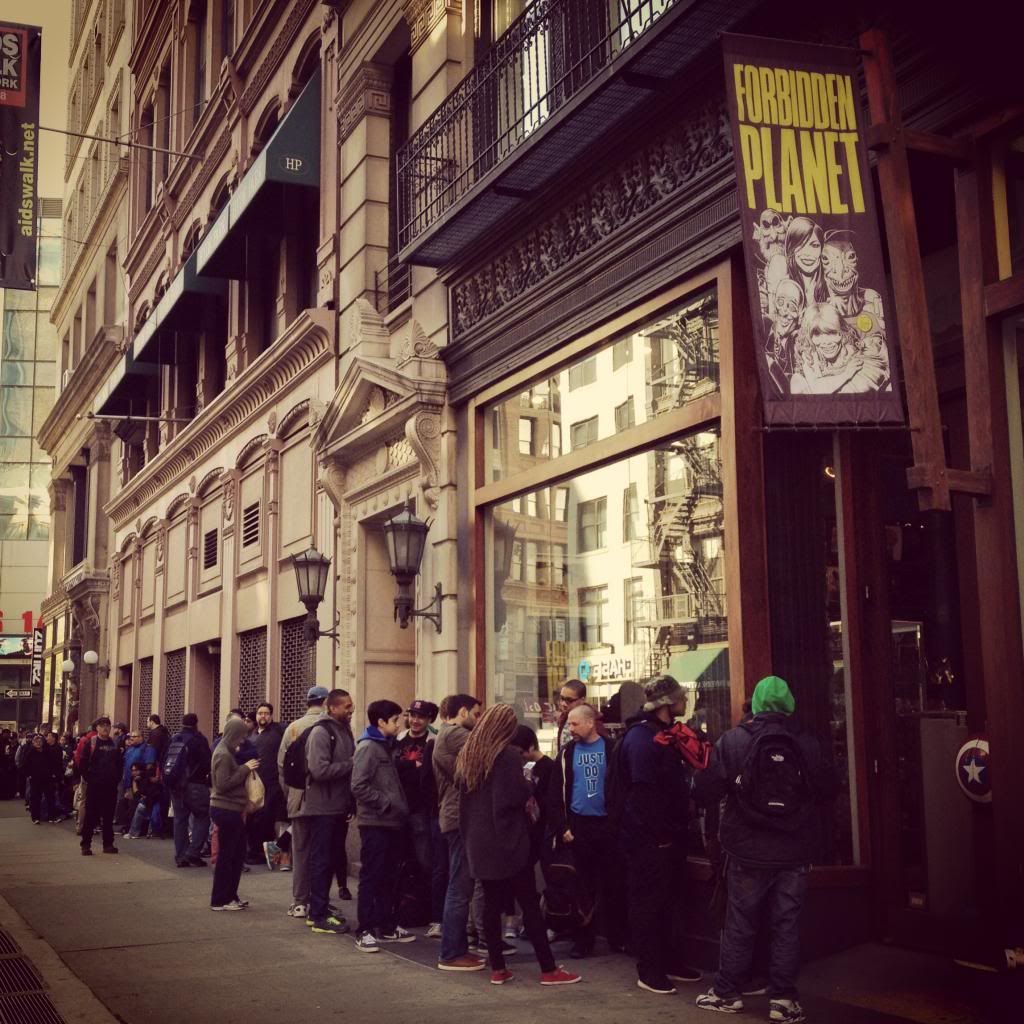 I've been to a few Free Comic Book Days since the boy and I started dating. (He's a huge comic geek) But this one was... unexpected. You can see only about a third of the line in the pic. It wrapped around the corner and down the block. Unlike previous years, we didn't get to pick 3 or elbow our way through the crowds. In fact, the shop was far emptier than I've ever seen it. They only let in a few people at a time, gave out bags packed with every free comic, and offered 15% off most of their stock. It was AMAZING.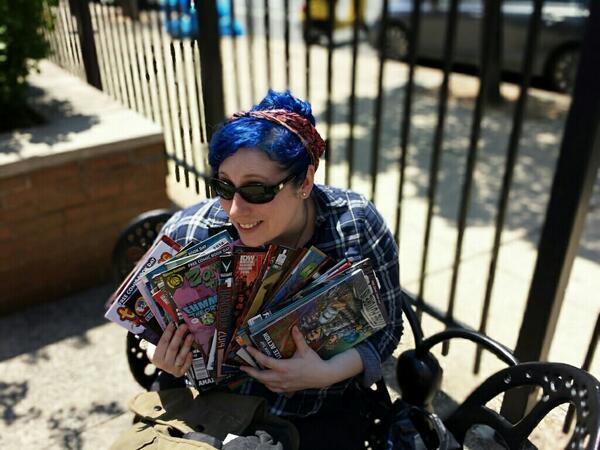 Like the hair? I was experimenting with a rockabilly scarf look. It's not quite this, but I love it.
These are just the free comics. There must've been 40-50? It was so heavy we actually stopped at a post office to ship all the kid's ones to my niece and nephew just to lighten our load. We left another stack at the Kickstarter HQ block party hoping someone else could enjoy them.
A great day for all culminating in a punk show that made me question everything.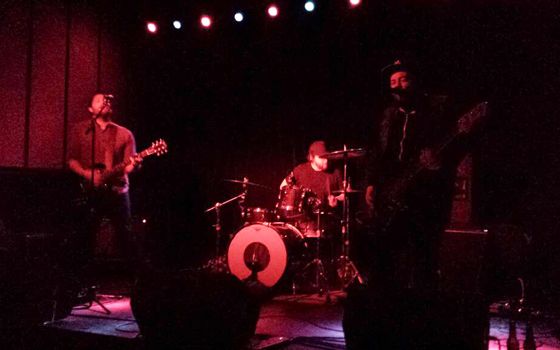 It's an odd feeling standing there in the sparse crowd. In your 20's, you look up to find the rockstars are athlete's are your age. "When I grow up..." Well shit. You did. And what did you accomplish? But you can assuage your fears yet. "They're just really talented. They started really young. I still have time."
30 isn't too far off. What happens when you star up at that stage and realize, while you've been busy dreaming, they've been doing? Done. And rocking out. You should be here by now! But you're not.
Probably because you watched too much Supernatural and Game of Thrones. Shame. SHHHAAAAAMMMMMMEEEE.
Think about those Kickstarter projects. People of all ages are brave enough to put themselves out there and say "I will do this."
and also if you pay me.
But focus on the first part. I will do this. Step by step, project by project, I will become a rockstar / athlete / author / director / professor / presidentoftheharrypotterfanclub no matter how much time it takes. It will happen. Be brave.