Half Up / Half Down
8:03 AM

Day 3 Hair
Officially my first attempt at a new hairstyle.
le sigh.
My hair was a bit nappy when I woke up: frizzy in back and flat on top. Pulling that top layer of curls back should hide the frizz, right? Hopefully, there are still nice curls underneath.
Internal Thoughts:
Damn
. I'm down to 6 bobbypins. How did I lose 300+ in the past year? I barely used them. !!! I just learned the ridged side is supposed to go against your head. WHAT? This is a game changer.
How the hell does she have so much volume in the picture? This is really hard. Pretty sure this is not supposed to be a difficult style. Maybe I need product. Is my head too big? My front locks are too short to cover that much of my forehead and get pinned at the back of my skull...
Verdict:
Do-able. It's ok. With practice, I'd like to make the back look a little cleaner.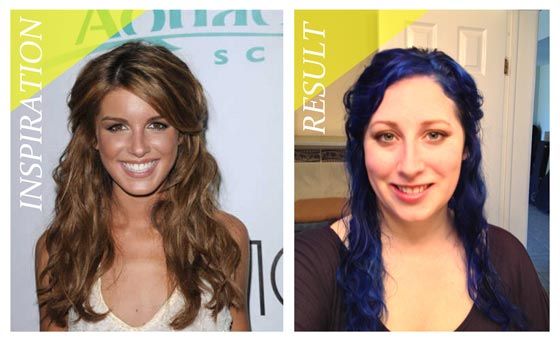 UPDATE: It fell out when I went for a walk. I gave up trying to fix it around 3pm when the frizz around my shoulders became unbearable.