Fail. Perhaps my hair has too much natural curl. Maybe you need straight hair. I probably made those front tendrils too thick. Or it's too greasy at 3 days post wash. Whatever it is... this look did not work.


I love devil-may-care piecyness of her style. Like she threw it up and ran out the door to hit the beach. Chill. Relaxed Chic. I imagine her grabbing her longboard at the door and riding it down Balboa to meet her friends.
My relaxed chic is ginormous sweatpants, tank top, and a pen in my hair. Nothing says chillaxed like I can't be bothered.
There's no picture of the back, so I made it up. Something off the neck with that swept back look. It's actually the same french twist I had for senior prom. After much muddling about trying to get those front tendrils right, I just pulled 'em back and tucked them in. It's pretty classic looking.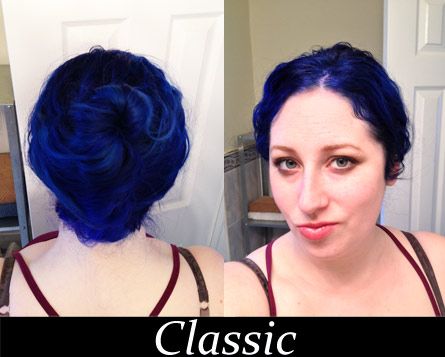 Decent and pretty damn stylish. I feel more grownup already. I'll credit it for getting asked out by a Starbucks barista - despite wearing sweatpants.